How fast do you need to charge your phone? Because Realme thinks – no matter how quick your current device is – it's not quick enough. That's based on the international launch of its new flagship, the Realme GT 3 – which boasts impressive 240W fast charging.
The company used Mobile World Congress 2023 as the stage for the launch of the Realme GT 3, which comes one year on from the global release of the Realme GT Neo 3 – one of the first smartphones to feature 150W fast charging.
While Realme is billing the GT 3 as its new flagship phone, in truth it's essentially a rebadged Realme GT Neo 5: a premium mid-ranger that made its debut in China only a couple of weeks prior, on February 9.
This marks the first time we've seen a Neo-branded device materialize as a full-fledged GT flagship-class phone in its transition to global markets and perhaps more interestingly, Realme has chosen to hold fire on launching a Realme GT 3 Pro model, as it did last year with the Realme GT 2 and GT 2 Pro.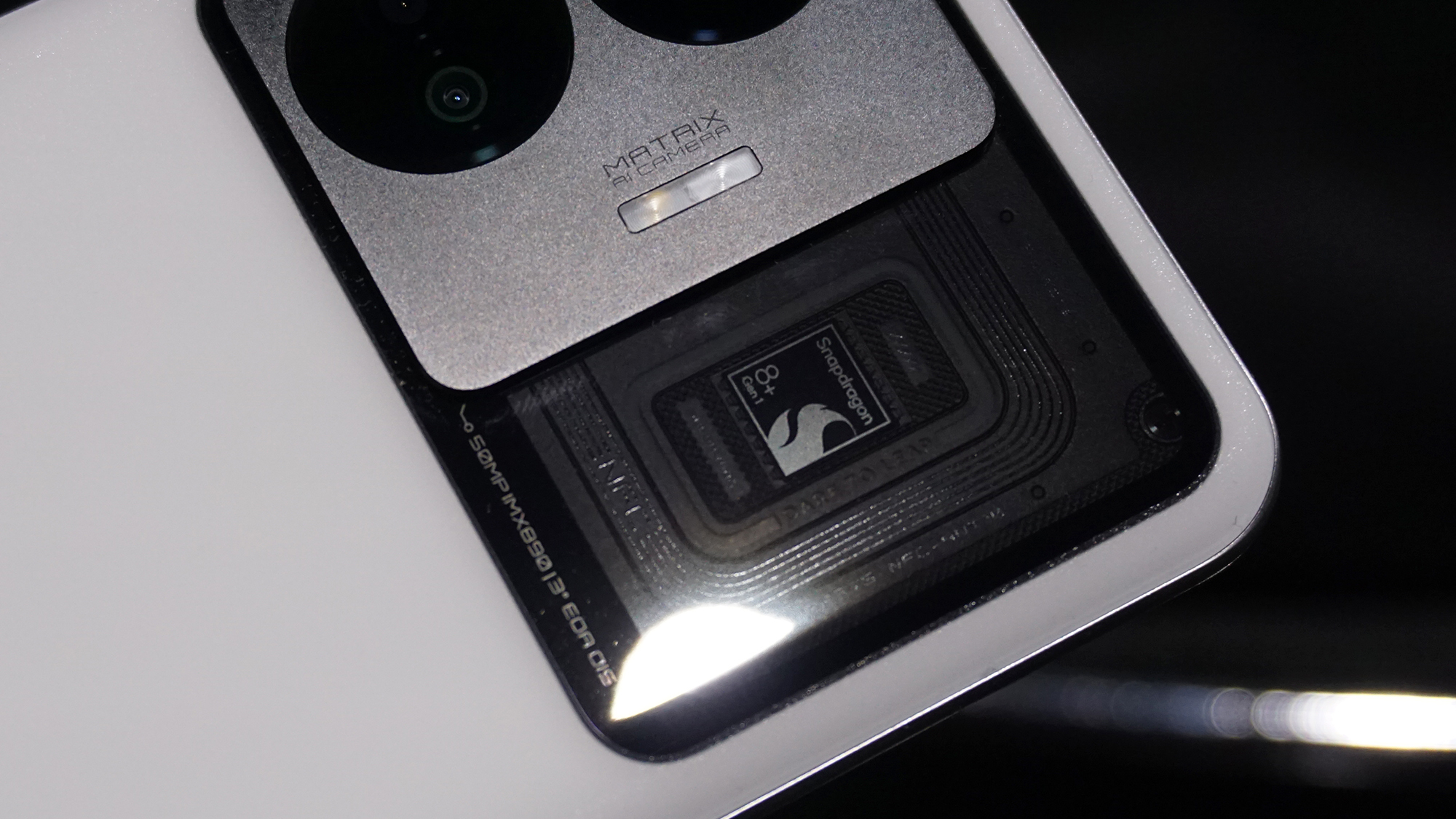 The use of a Snapdragon 8 Plus Gen 1 chip, rather than Qualcomm's latest Snapdragon 8 Gen 2 is par for the course, where the company's non-Pro models are concerned. However, it's still built to deliver a responsive experience by way of a 144Hz display, up to 16GB of RAM, and, of course, that next-generation fast charging.
It's worth noting that while the Realme GT Neo 5 / Realme GT 3 now supports "the maximum charging power for mass-produced Type-C smartphones," to quote Realme during the GT 3's launch, only hours earlier, rival Xiaomi served up footage of a modified Xiaomi smartphone replenishing its 4,100mAh battery to 100% in under five minutes by using a specialized 300W charger.
It's the fact that Realme's phone is actually going on sale soon that really cements its position as the current leader in terms of fast-charging phones, and the stats that the company dropped during the launch certainly suggest those with battery anxiety might find the GT 3 particularly appealing.
According to Realme, the phone's 4,600mAh cell can hit 100% charge in 9.5 minutes, but it's perhaps the even-shorter examples that really impress. The phone can refill from flat to over 20% in just 80 seconds (actually hitting 23% in the live demo we were treated to at the launch), while just 30 seconds of charge time should result in up to two hours of use.
Won't charging that fast destroy the battery over time?
Of course, 240W SuperVOOC fast charging is nothing if the battery can only hold half its charge after a year of use and Realme has thought of that, too, promising a resilience of 1,600 cycles (compared to what Realme claims is a typical industry standard of 800) before the battery holds only 80% of its charge compared to new.
An integrated AI Charging system also alters the phone's charging behavior based on use case. If the GT 3 detects you're at the airport, it'll give you the full 100% as quickly as it can. However, if you're sleeping or driving, it'll stem the flow to hold the phone at around 80% charge until just before you wake up or arrive at your destination, at which point, it opens the gates again to hit 100% while minimizing battery wear and tear.
Assuming these ludicrous speeds ring true (and we'll be putting them to the test in a full Realme GT 3 review soon), you might be interested to know when and where you can pick one up. We don't have availability yet, but it should be making its way to European markets very soon, with a somewhat confusing starting guide price of $649 (confusing because there's no US release planned), which equates to £540 or AU$960.
Even without concrete plans to bring this ultra-fast charging to the US, the SuperVOOC technology is the same as what's found in Oppo and OnePlus phones. The latter usually uses its small but growing US footprint to showcase leading-edge designs and technology.
In the meantime, check out our rundown of the best Android phones and our hands-on Xiaomi 13 Pro review: one of the other big mobile launches that just took place in Barcelona.