If you've ever wondered what an Android-powered iPhone might look like, you need to take Samsung's newly updated Try Galaxy web app for a spin.  
Accessible via the Safari web browser, Try Galaxy is designed to allow users of non-Galaxy smartphones to test drive new features from One UI 5.1 and the recently launched Galaxy S23 series.
The web app – which can be saved to your iPhone home screen as if it were a conventional App Store app – actually went live at the end of last year, but Samsung recently updated the experience to include demos of Galaxy S23 and One UI 5.1-specific features like Nightography, Photo Remaster and customizable home screens.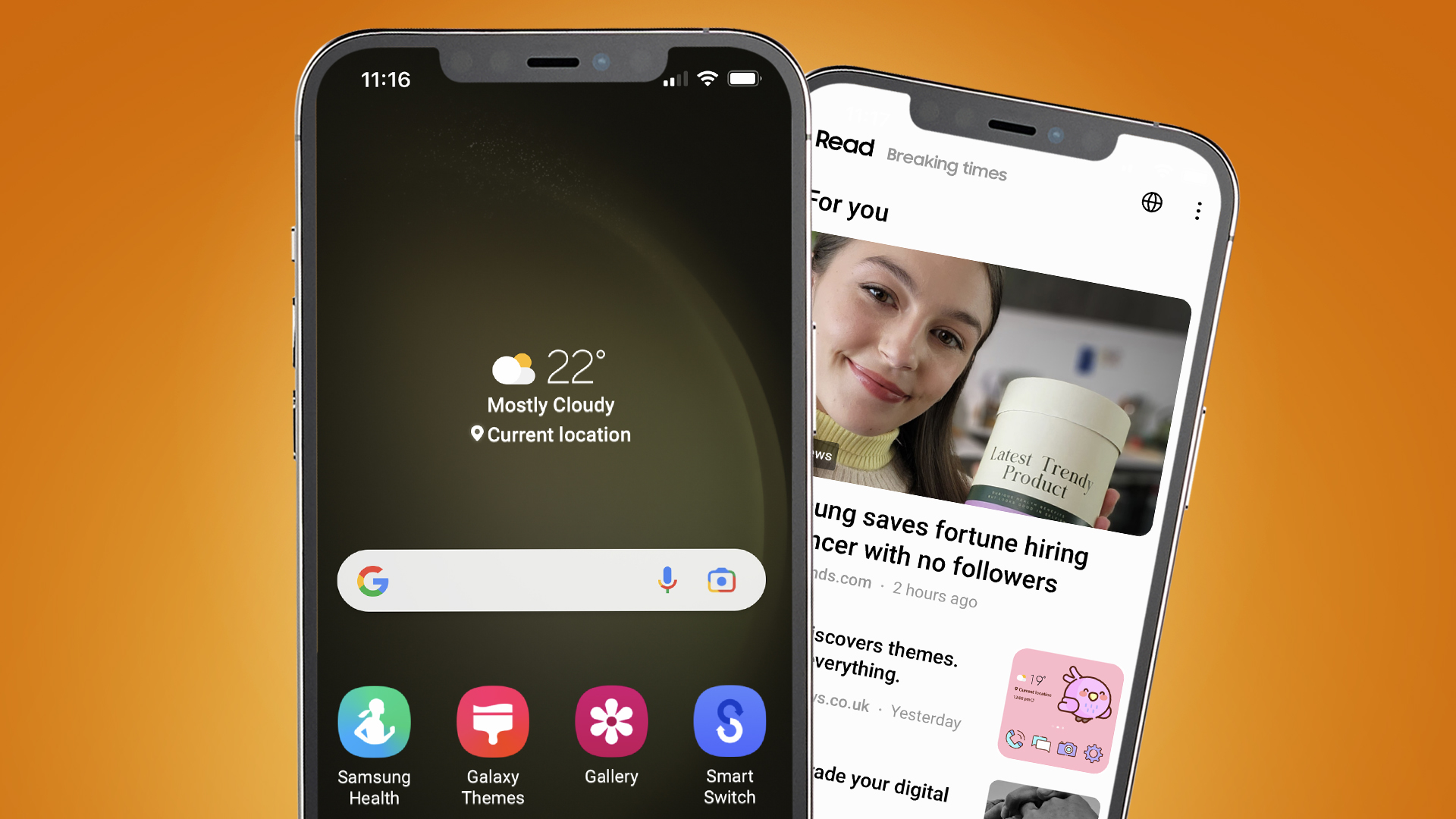 These new features join existing tutorials of Samsung Health, Samsung Kids, Smart Switch, Messages, object erasing and more. 
Suffice to say, seeing the interface used by some of the best Samsung phones play out on one of the best iPhones is a bizarre experience. I played around with Try Galaxy on my iPhone 14 – flicking through settings and customizing wallpapers as if it were a Samsung Galaxy S23 Ultra – and it all felt very... strange.
Of course, you can't actually use features like Nightography and Photo Remaster on an iPhone, but that's not to say Try Galaxy is a pointless exercise. 
A Galaxy far away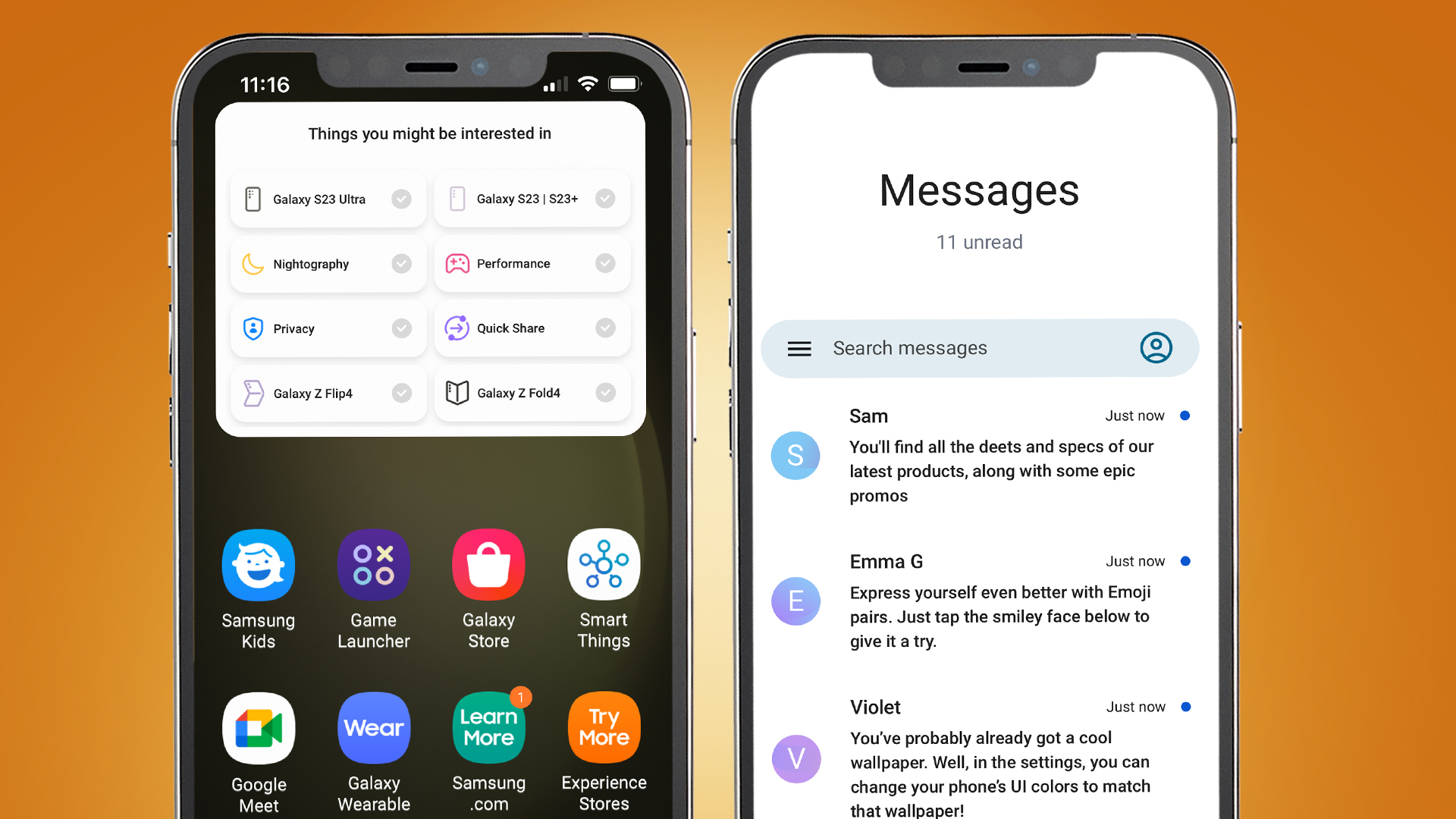 Despite being pretty laggy, the app really does provide an insightful whistle-stop tour of the headline features offered by One UI 5.1 and Samsung's latest and greatest handsets.
I, for one, won't be ending my decade-long love affair with Apple any time soon, but I wouldn't be surprised if some more weary-eyed iPhone users are impressed enough by Try Galaxy to, well, try Galaxy. 
It's worth noting that Try Galaxy is only available via the Safari browser on iPhone 7 models or later, and anyone trying to boot up the web app on an Android phone will be met with the message, "you're on an Android already."
Try Galaxy does, however, support 14 different languages, so there's a good chance that you'll be able to sample the headline bells and whistles of the Galaxy ecosystem wherever you are in the world. 
If the experience does win you over and you decide to switch, just bear in mind that you may, like TechRadar's US Phones editor, face an iMessage battle after moving from iPhone to Android. Fortunately, the rest of the process of switching from iPhone to Android isn't quite as painful as that.